Email notification for new leads
It is possible to receive an email notification when a company visits your website. Of course, you have the option to receive daily, weekly or monthly reports. But you may want to receive a notification with a new lead immediately. This is possible through a trigger.

Go to ''trigger'' in the Leadinfo portal. You can immediately start creating a new trigger. Below you can see all the settings you need to follow, to receive a notification in your mailbox with a new visitor. Pay attention to the settings that have been made for lines.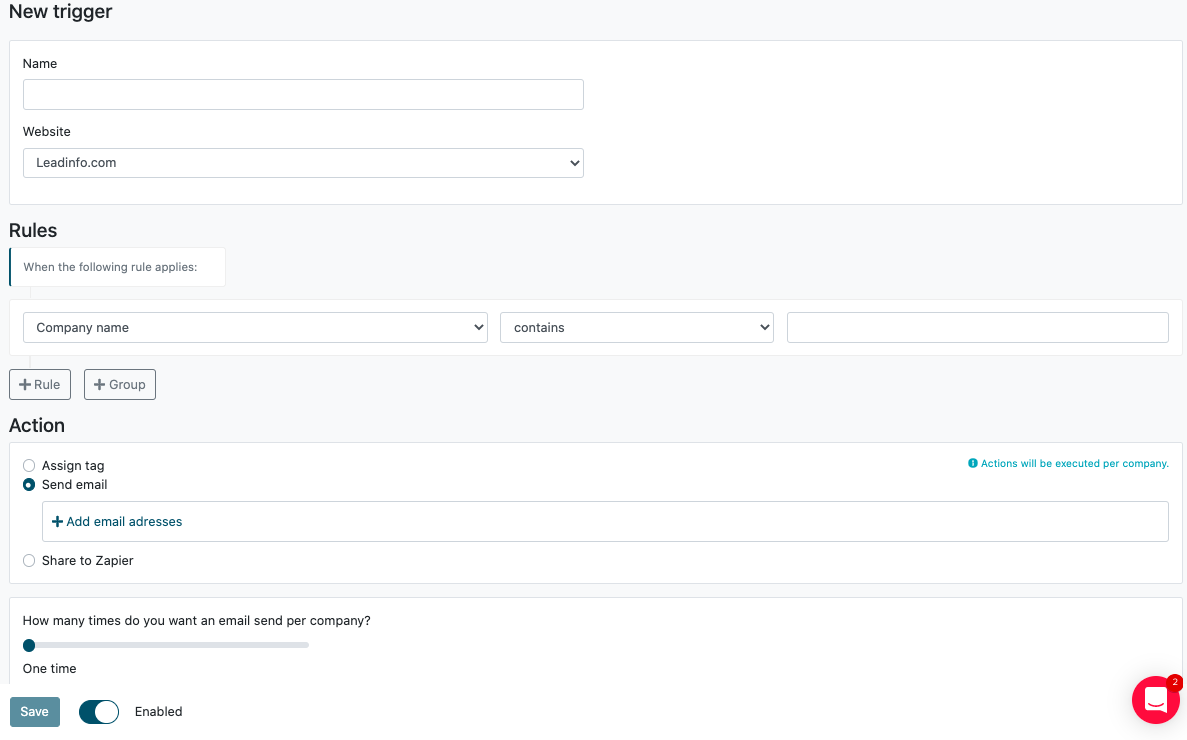 Do you want to do more with triggers? Take a look at our other instruction articles to get even more out of the trigger function.