The average conversion rate of a B2B website is between 2% and 7%. This means that marketers need to use every trick in the book to convert their website visitors. The Lead Gen Form helps you further by making it easy for your website visitors to leave their contact details.

Need inspiration on how to set up the Lead Gen Form? Take a look at how these companies implemented this form.

Feyenoord
The Business Club of Feyenoord offers a meeting place for companies. Via Business seats, packages and other services companies can invest in their business relations. Via the Lead Gen Form Feyenoord personally addresses the companies that visit their website to leave their phone number. You can see that they added a small delay in when the form is shown.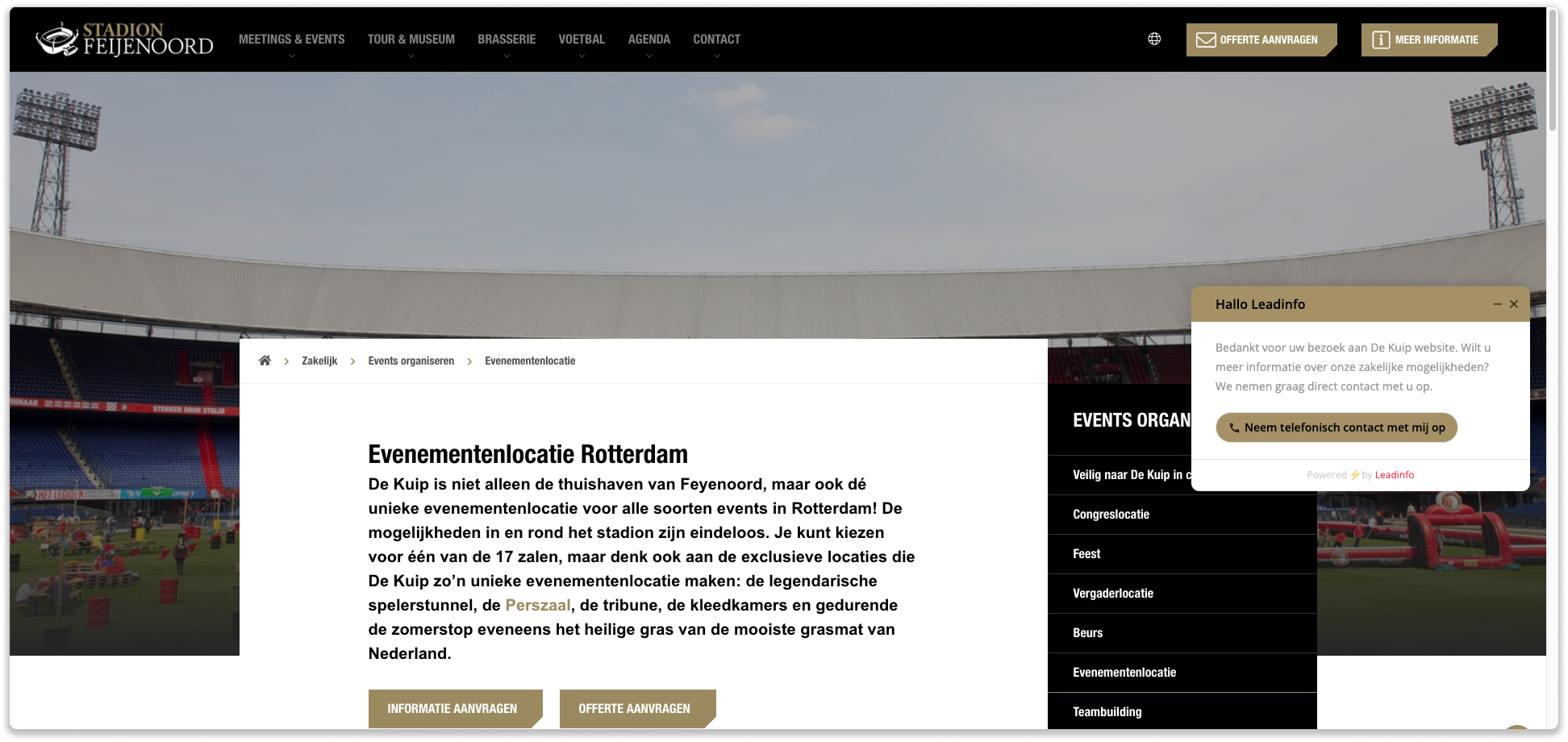 Creditsafe
Creditsafe is the most used credit information supplier in the market. Via the Lead Gen Form they address their website visitors who might have any questions regarding their products. If the company has not been recognized by our software, a different text without personalization is shown.