Automatically qualify leads based on their region with triggers.
Leadinfo provides valuable insights into the location of your website visitors. Use this information to automatically qualify or forward the leads. You can also automatically assign tags or send leads over to your CRM based on the region where your website visitor is located. For this you can use the rule "region".
This article explains how you can set up triggers based on the region where a company is located.
Set up the trigger
Step 1: In the Leadinfo portal navigate to "Triggers", and create a new trigger.


Step 2: Determine the region that you want to base your trigger on.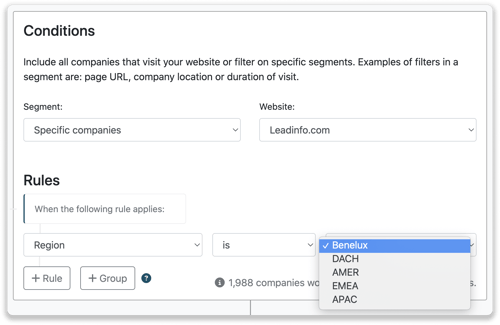 Step 3: Determine what action you'd like to execute. Among others, you can assign a tag or get notified via e-mail.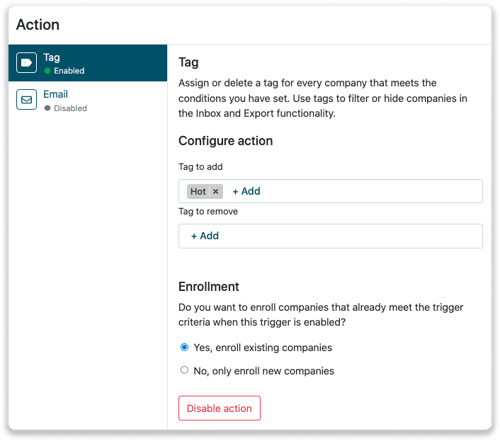 And that's it. You've successfully set up a trigger based on the region of your website visitor.
Trigger options
We have created different regions to trigger on. A breakdown of these regions and the countries from those regions can be found below:
Benelux = Belgium, Netherlands, Luxembourg

DACH = Germany, Austria, Switzerland.

AMER = America (USA and Canada only)

EMEA = Europe, Middle East, Africa

APAC = Asia, Pacific