Easily connect Leadinfo to your Companyweb environment
Once you connected the accounts, you can view the Companyweb data from all your Belgium website visitors. Allowing you to have access to valuable insights of your website visits with one click!

In this article we'll discuss:


Why Connect Companyweb to Leadinfo

Before you set up the integration, let's dive deeper into what the benefits of connecting Companyweb to Leadinfo. First and foremost, with the integration you can:


👀 Get insights in the company details
🔗 Fill your company profile with Leadinfo leads

This allows you to integrate the information from Leadinfo into your current sales flow.


Good to know 📝 When you connect a company Leadinfo sends the most recent visit to Companyweb. Future visits are always shared.

How to set up the integration

Step 1: Log in to the Leadinfo portal and go to settings.

Step 2: Under integrations, select "Companyweb".


Step 3: Insert your username and Password from Companyweb and click on "Connect to Companyweb".


How do I view a company in Companyweb


After you made the link with Companyweb you are able to see all the data.

Step 1: First go to the company profile you want to view.

Step 2: Click on the button "Link to Companyweb" in the right corner.



Step 3: A new tab opens which shows all the Companyweb data of the business.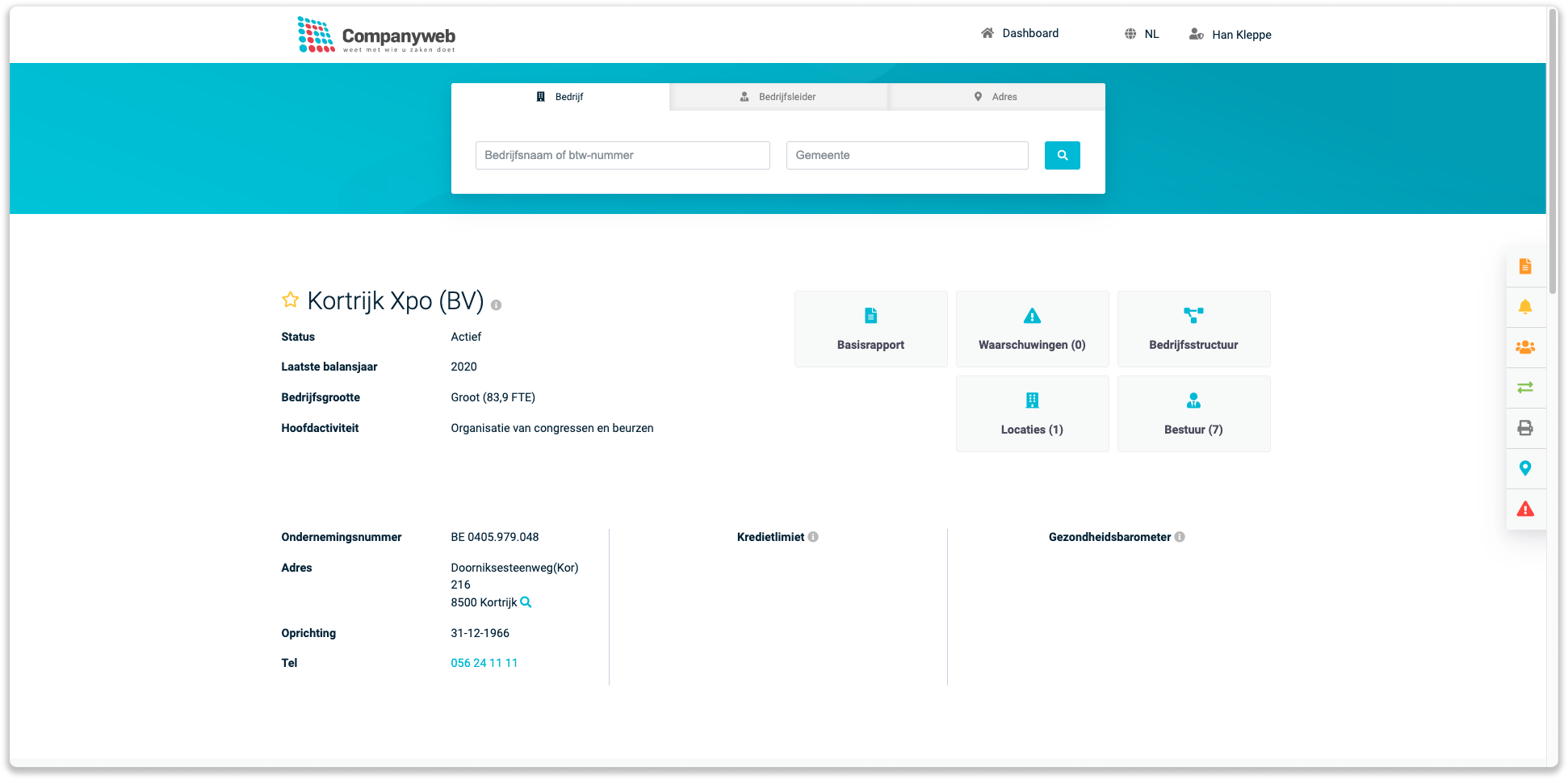 Note 📝 You can only view Companyweb data from Belgium visitors.


How do I add a company to Companyweb

By a couple of clicks, you can add the interesting companies to you Companyweb account.
Move back to the portal, and double press the button "Share on Companyweb".


The company is now added to your alerts+ list in Companyweb.