How can I change my invoice details?
This article explains how to edit your invoice details and billing method.
Changing or updating your invoice details is a quick and easy process in the Leadinfo portal! Simply follow the following steps:

Step 1: Go to "Settings" in the Leadinfo portal


Step 2: Select "Account & Billing" in the left menu


Step 3: Here you find an overview of the company information, billing contacts and payment method. Click on the button "Edit" or "Add" in the right column.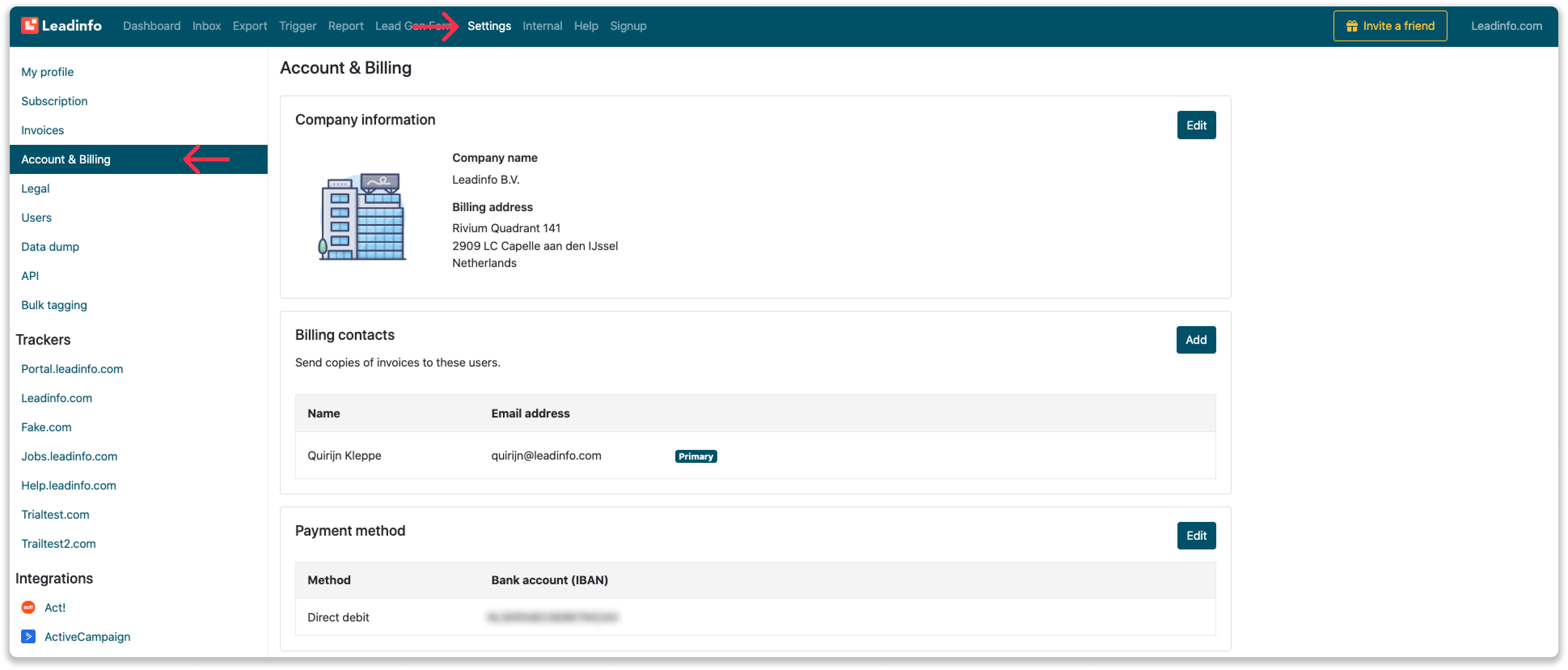 Step 4: Easily change your invoice details in the window that will pop-up!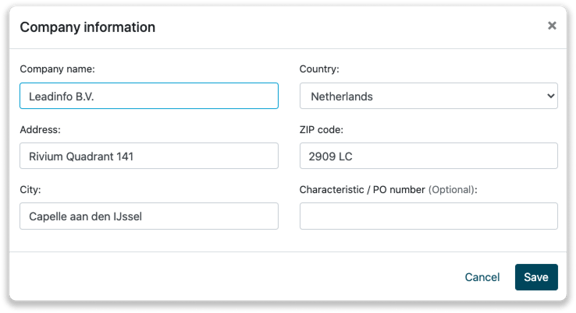 Like to know more about the different types of information that you can change? Click here for a detailed explanation.