View and change your payment details easily in the Leadinfo portal.
When you are a client of Leadinfo you will find all your billing information in the portal below "Settings". Here you can adjust the information, add billing contacts or request another payment method. In this article, we'll explain how the features work.
Where do I find the payment details?

To find an overview of your invoices, navigate in the Leadinfo portal to "Settings" and select "Account & Billing" on the left side.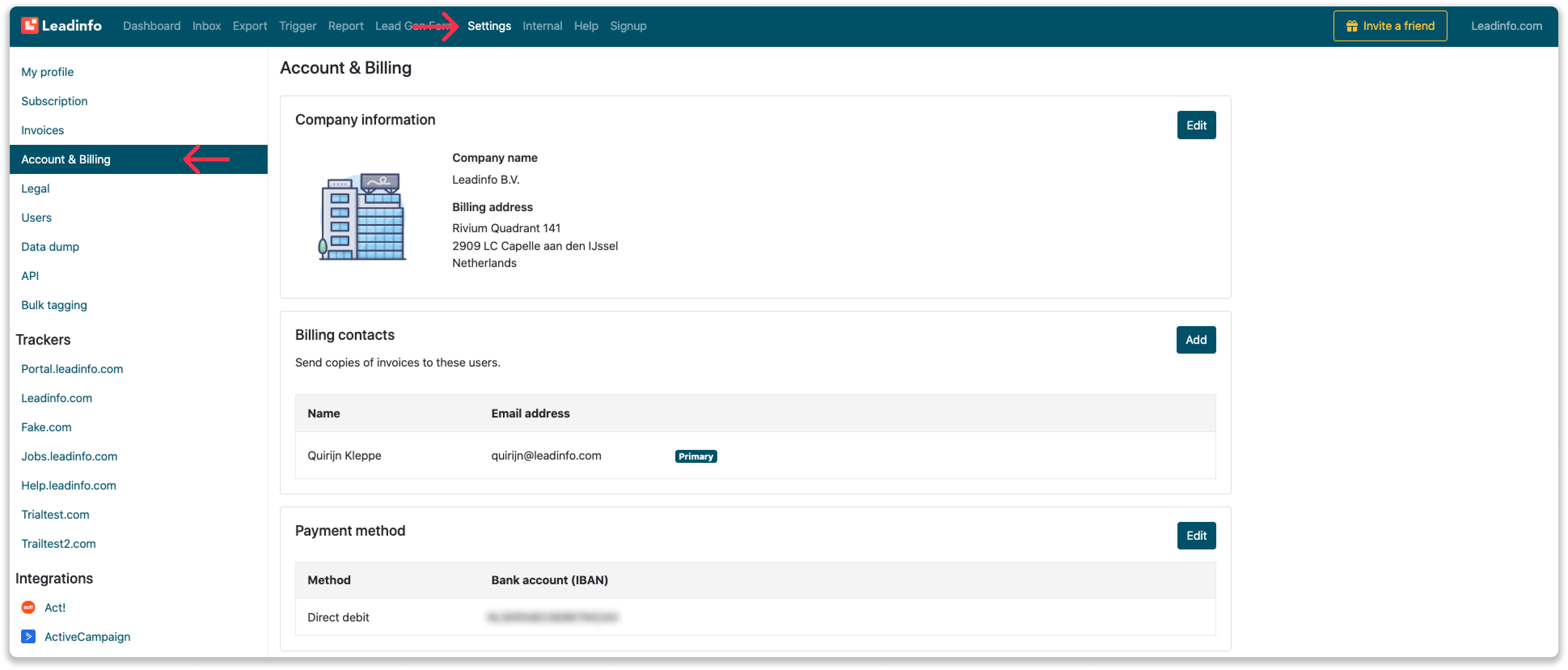 What can I edit?
Company information
Here you find an overview of your billing information. This includes the company name and billing address. If you wish to change information, press "Edit" in the top right.



Billing contacts
The invoices are sent via email on the invoice date. This email is sent to the invoice e-mail provided at the start of your subscription. At the top right, you can add more mail addresses if necessary.



Payment method
At the start of your subscription, the payment method was chosen. In case you wish to change the bank details or payment method, press "Edit" in the top right. The changes will be effective immediately.

Download invoices
You can also download the invoices from the portal. Click here to learn more about where to download the invoices.