Ready to start using Leadinfo? You only need to install the tracking code on your website, and you're ready to begin.
If you are already using Google Tag Manager, we recommend installing the Leadinfo tracking using this tool. Follow the steps below and immediately start recognising the businesses that visited your website and start generating high-quality leads using your website. 🚀

Step 1: Copy the Leadinfo tracking code
Copy the tracking code from the portal. You can find your code in the portal under 'Settings'.



Step 2: Set a Leadinfo tag in Google Tag Manager
Go to your Google Tag Manager account and select the right container. In your account, navigate to the left menu and click on 'Tags'.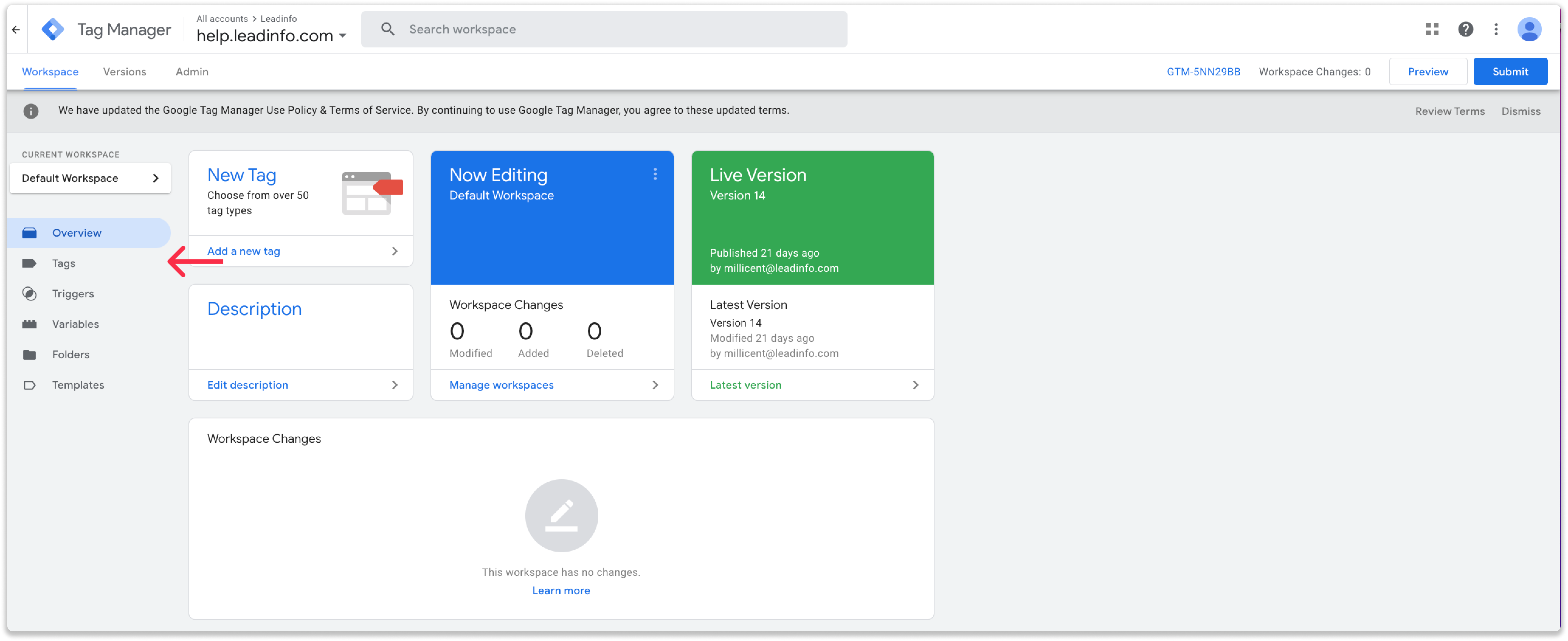 Create a new tag by clicking on 'New' in the top right corner and give your tag a new name, such as Leadinfo Tag.


Click on 'Tag Configuration' and choose from the list of tags 'Custom HTML'. Here, you can paste the copied code from step 1.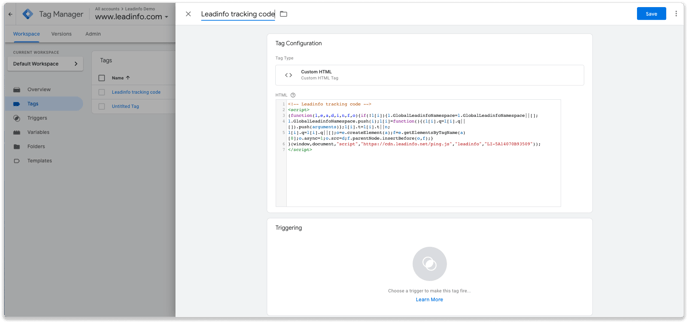 Step 3: Add an 'All pages' trigger to the tag
To make sure that your tag will be fired, you need to add a trigger. Choose the 'All Pages' trigger when Leadinfo needs to be active on every page of your website. If you only want Leadinfo to be active on only a few pages, you need to create a custom trigger.
Don't forget to save your trigger!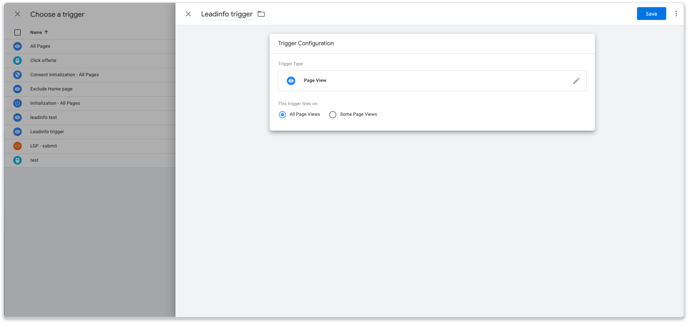 Step 4: Publish the latest version
You're almost ready to start recognising companies on your website. The last step is to publish the newest version of the container. Click 'Submit' in the top right corner and publish the changes.

And you're done! From now on, you can recognise companies on your website.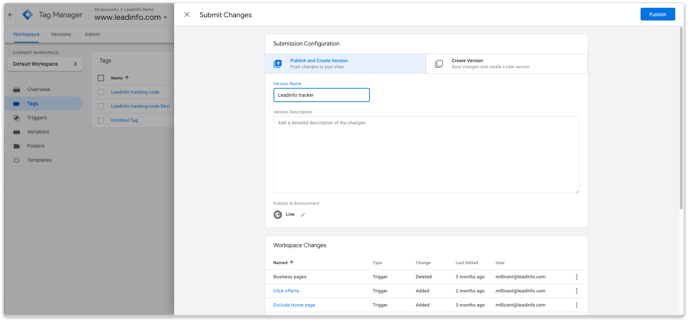 Please note that you have to install the code of the container on your website behind the <head> tag. If your Tag Manager is already live, you only have to publish the latest version.