How to set up Leadinfo in Borlabs
Borlabs Cookie is a Cookie Consent Solution that allows companies to manage their cookie consent for WordPress websites. To add Leadinfo to the Borlabs you need to add Leadinfo as a Custom Cookie. Simply follow the below steps to set it up.
Step 1: Copy the tracking code from the portal
In the Leadinfo portal, go to "Settings" and click on your website in the left menu under "Trackers". Here you need to copy the entire tracking code.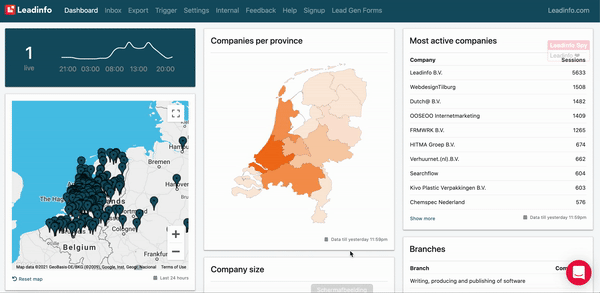 Step 2: Add a custom cookie in Borlabs
Add Leadinfo as a Marketing Cookie in Borlabs. Click on the button "Add New".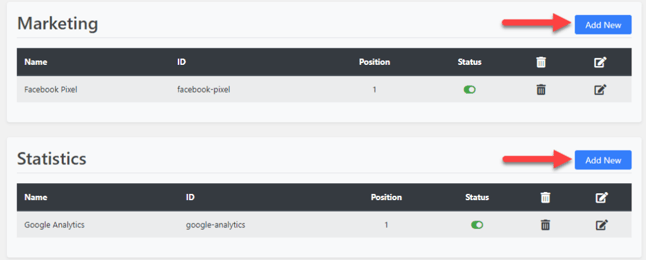 And select "Custom" in the dropdown as a service. Make sure to click on "Next"


Step 3: Paste the copied code from step 1
In the HTML & JavaScript box, you can paste the copied tracking code from step 1.
And that's it. Leadinfo is now added to your cookie consent banner. We will start tracking once your website visitor accepted the marketing cookies.