Determine which information is sent along to your CRM system.
By using field mapping you can indicate which fields Leadinfo sends and where they are placed in the CRM. This way you automatically send the relevant information from your website visitors, which gives your colleagues an instant insight into the Leadinfo data.
In this article, we'll discuss:
Benefits of field mapping
🎨 Relevant information directly added to your CRM
✏️ Avoid the hustle of manually adding data
How does it work?
Before you can share the information, you need to set up the integration with Leadinfo. How to connect Leadinfo to your software can be read here.
In the settings of the portal, navigate to the appropriate CRM system. Once the link is made, you can define the fields. To do this, click on "Fields sent to CRM". Now you can view all fields and add new ones.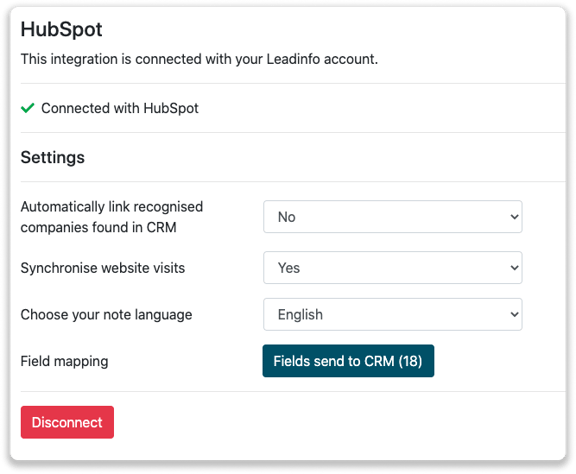 Adding fields
When you connect to a new company we create a new company profile and send future website visits as notes within the company profile. In addition to the standard fields created by Leadinfo, you can add fields yourself.
Step 1: Select op "Fields send to CRM".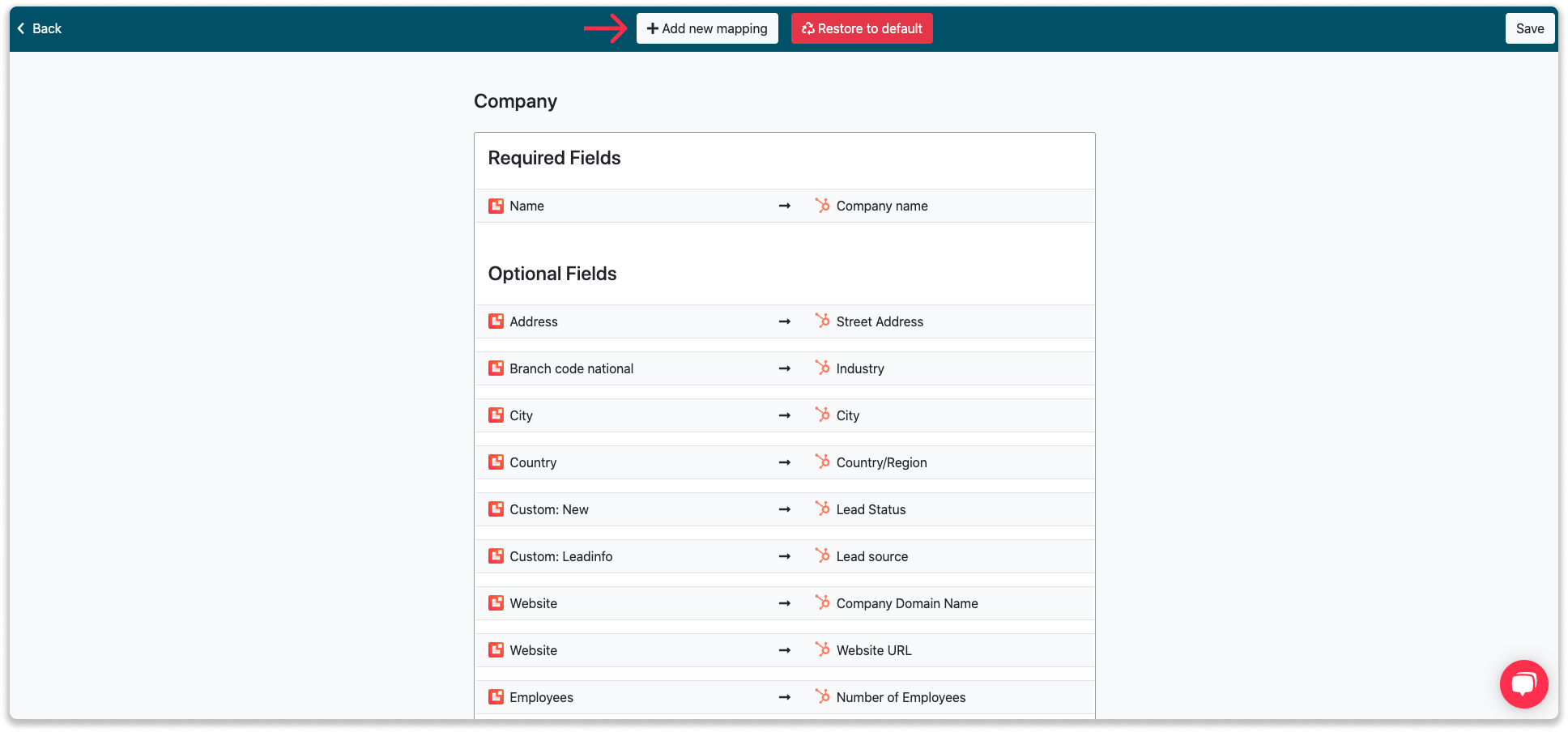 Step 2: Select which Leadinfo field you want to link with the field within your software.
Afterwards, you can define the properties of this field
Overwrite existing data
With this property, Leadinfo fills the information within the field, regardless of whether information was already in the system.
Mandatory for export
When you check this option, a new company is only created if this field is known in Leadinfo.

Step 3: At the top right you can "Save" the fields. From now on, the supplied information will be forwarded to the correct fields in your CRM. If you want to know how to link a company, click here.
Good to know 📝 Only data within the company profile will be forwarded to your CRM system.