How do I request a new password?
On the login page of the portal, you have the option to click ''forgot password?''. Here, you can enter your email address. You will receive an email to change your password.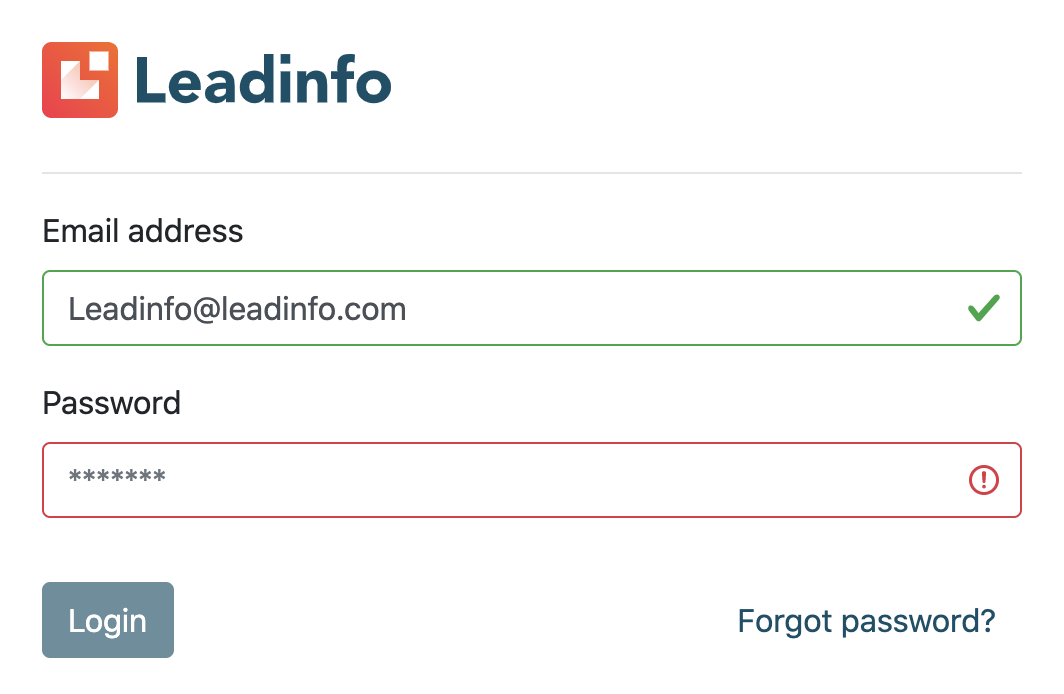 Leadinfo tip💡 Don't forget to check your spam/junk box if you can't find the email in your inbox.
Do you want to change your password, but you are still logged into the Leadinfo portal? Click on the domain name in the top right corner. In this menu you can log out.