Usercentrics is a consent management platform that helps companies to obtain, manage and document the consent of their users and website visitors. If you decide to place Leadinfo behind your cookie consent banner, you can manage the consent for our tracker via the below steps!
Step 1: Go to "Service Settings" in Usercentrics
In Usercentrics, go to the correct website and navigate to "Service Settings" in the left menu.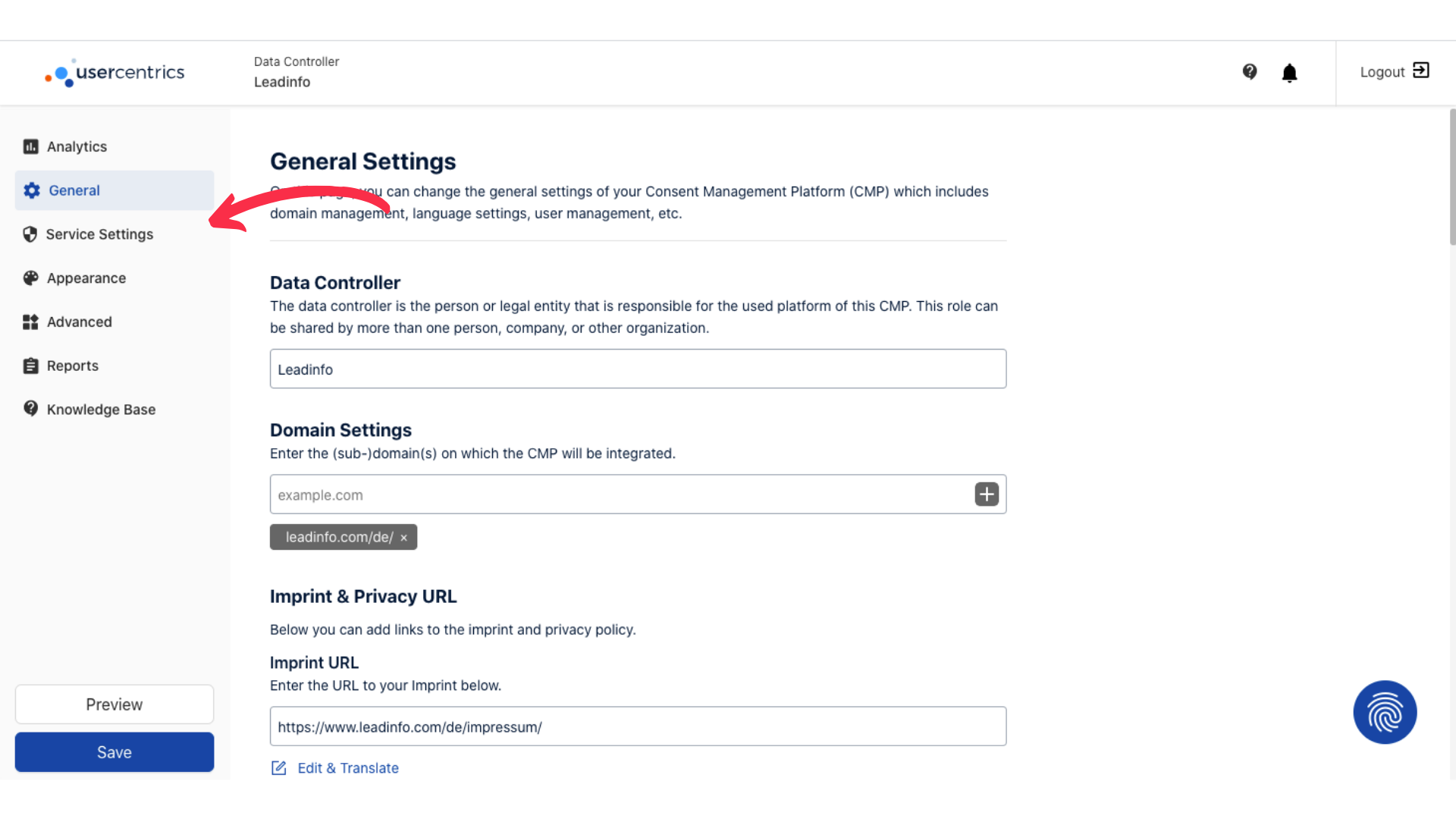 In "Service Settings" you have the option to create a Custom Service. Scroll down to "Custom Data Processing Services" and click on the "+ Create Custom Service".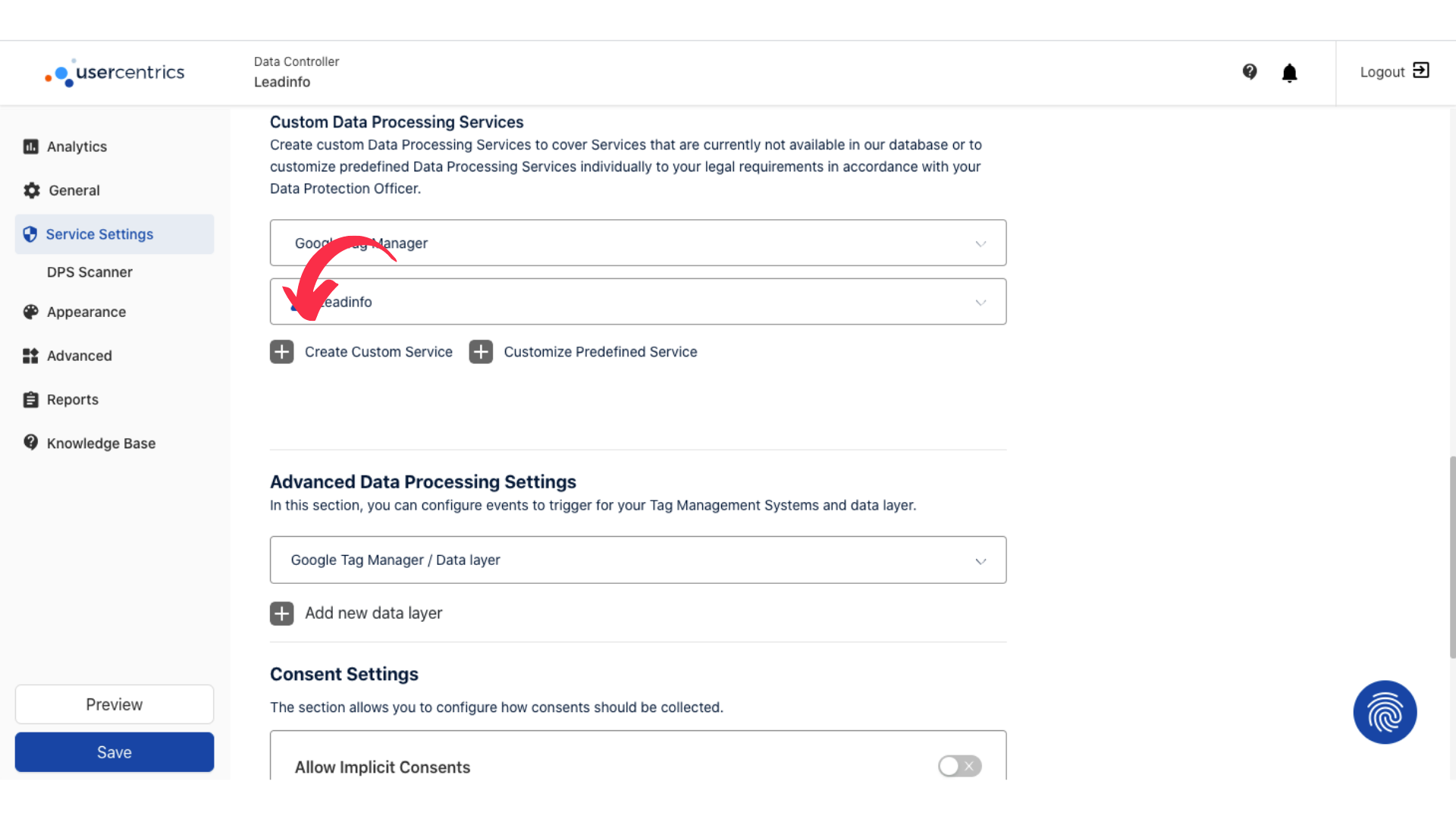 Step 2: Provide all the necessary info
Usercentrics will now show a screen with three different tabs. Here, you can provide all the info the tool needs to manage the consent for Leadinfo. First fill out the General Tab, Data Tab and the Processor Tab. Then, click on the button "Save DPS". Click on the newly created Data Processor and you will now see two additional tabs. Only the Storage tab needs to be populated.
General Tab

Service Name
Leadinfo B.V.
Category
Analytics, Marketing

Service Description
(this box will be shown once you have saved the new DPS)

Leadinfo recognises website visits of companies to our website based on IP addresses and shows us related publicly available information, such as company names or addresses. In addition, Leadinfo places two first-party cookies for providing transparency on how our visitors use our website and the tool processes domains from provided form inputs (e.g. "leadinfo.com") to correlate IP addresses with companies and to enhance its services. For additional information, please visit www.leadinfo.com.
Data Tab

| | |
| --- | --- |
| Data Purposes | Analytics, Marketing, Optimisation |
| Data Collected | Pages visited, Date and time of visit, Referrer URL |
| Data Recipients | Leadinfo B.V. |
| Technologies Used | First party cookies |
Processor Tab

Name of Processing Company

Leadinfo B.V.

Address of Processing Company

Rivium Quadrant 141, 2902LC

Capelle aan den IJssel

Location of Processing

European Union

Data Protection Officer

Policy of Processor

Opt-out URL
Storage Tab

Maximum duration of cookie storage

1 day, 2 years

Non-cookie storage

No

Stored Information

_li_id.xxxx

_li_ses.xxxx
Step 3: Save the changes
The final step is to save all the information you provided by clicking on the blue button "Save DPS". Leadinfo will now only be active once your website visitors have accepted the marketing cookies.