I'm missing a functionality or integration, can you add it?
We are always eager to receive feedback from our users.
Based on your feedback, we can constantly improve our tool. That is why we created the "Feedback" section in the portal. In this section, you can propose new functionalities and vote on suggested functionalities. You will find this functionality by clicking on the website domain at the top right of the portal. Once you have voted on a functionality, you will be kept up to date on the progress.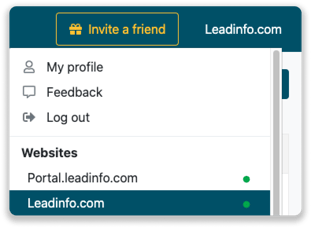 Would you like to see another integration? Or do you have an idea to improve the portal? Please let us know in the Feedback section!