With the Two-Factor Verification of Leadinfo, you have an extra step to protect your account and prevent security breaches. When you enable Two-Factor Verification, you need to enter an extra code to gain access to the Leadinfo portal. Making it difficult for somebody else to sign in to your account.

The main benefits of enabling Two-Factor Verification?


⚠️ Improved security
🔄 Enhanced compliance
How to enable Two-Factor Verification?
You can enable Two-Factor Verification for your account by following the below steps.

Step 1: Sign in to your Leadinfo account
Step 2: Navigate to "Settings" in the top menu

Step 3: Click on "Set up" under the "Two-Factor Verification"
Step 4: Scan the QR code from your authentication app. Your Authentication app will now generate a code.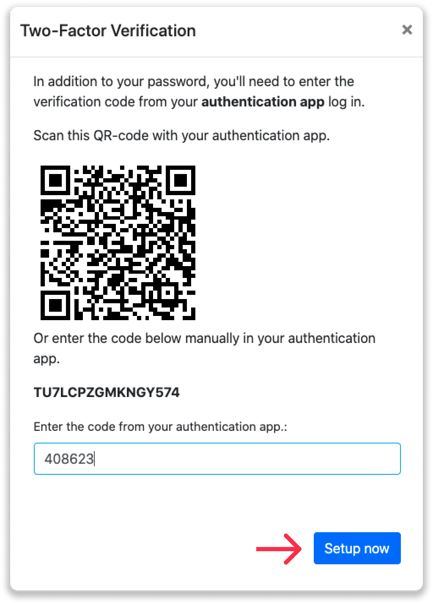 Step 5: Fill out the code and click on "Setup now".
Step 7: Log out of Leadinfo and sign in again. After you've filled out your credentials, you will find the option to enter your code from your verification app!

What authentication apps can I use?

There are different authentication apps you can use to enable Two-Factor Authentication in Leadinfo. Below you can find a list of the most popular applications.
Duo Mobile

Google Authenticator

LastPass Authenticator

Microsoft Authenticator