A trigger is a great feature for automating certain tasks. This saves you time and gives you an even better experience with Leadinfo. The trigger menu might look complicated, but we're happy to help you out!
Below, we have made a list of the 5 most used triggers by our customers.
1. Google Ads trigger
Do you want to automatically link a tag to a business visitor that came via your Google Ads campaign? With this trigger it is easy to set this up and get you started quickly. Below you can see how you can set this.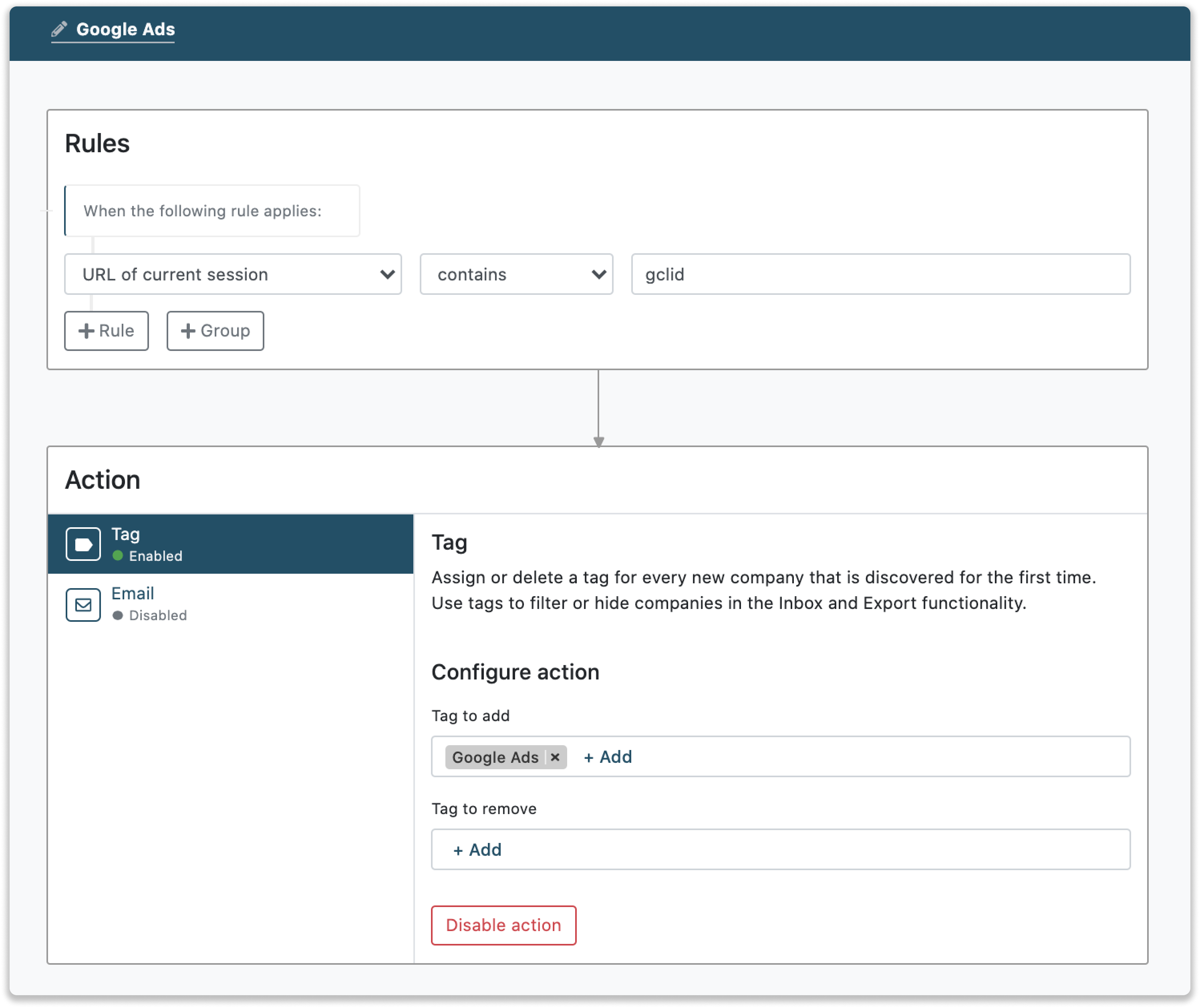 2. Visit of a specific page
When a company views an important page on your website, it may be interesting to get notified. By setting up a trigger that emails you or automatically links a lead to a tag, you quickly know when a customer is viewing a specific page.
Below, you can select "Visit duration by URL in all visits". As a result, the action is only being executed when the visitor visits the page for 30 seconds. You can also link a tag directly by choosing "URL in all visits". In addition, you do not have to enter the full URL, but only the word "pricing".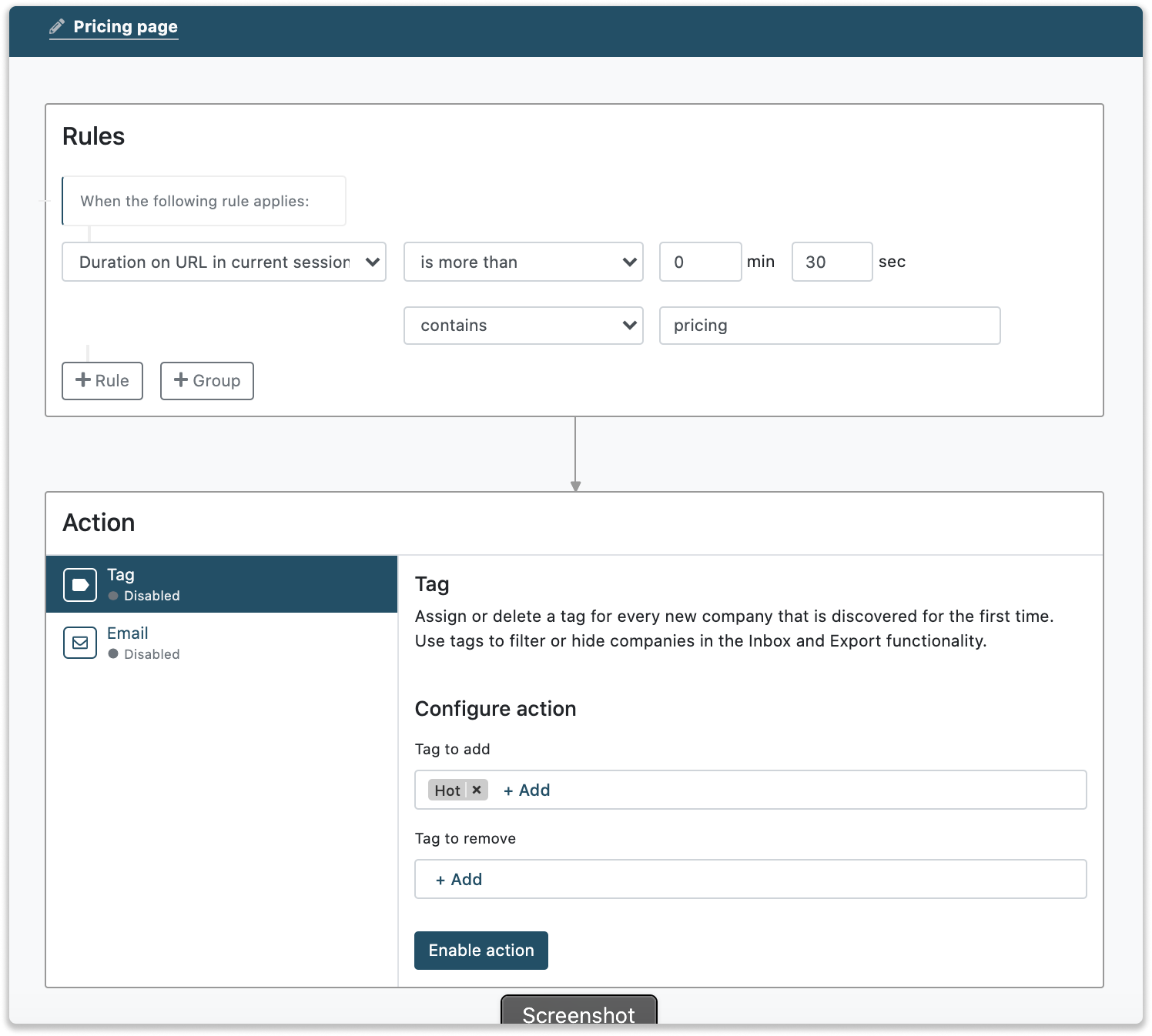 3. Referrer of visits
Visitors come to your website through different channels. One may come from Google, and another might come to your website through your referral campaigns. You can easily filter in the inbox based on source. But if you want to be a bit more specific, you can set up a trigger based on the referring URL. In the below example we will tag companies who got visited our website from a referral campaign running on another website.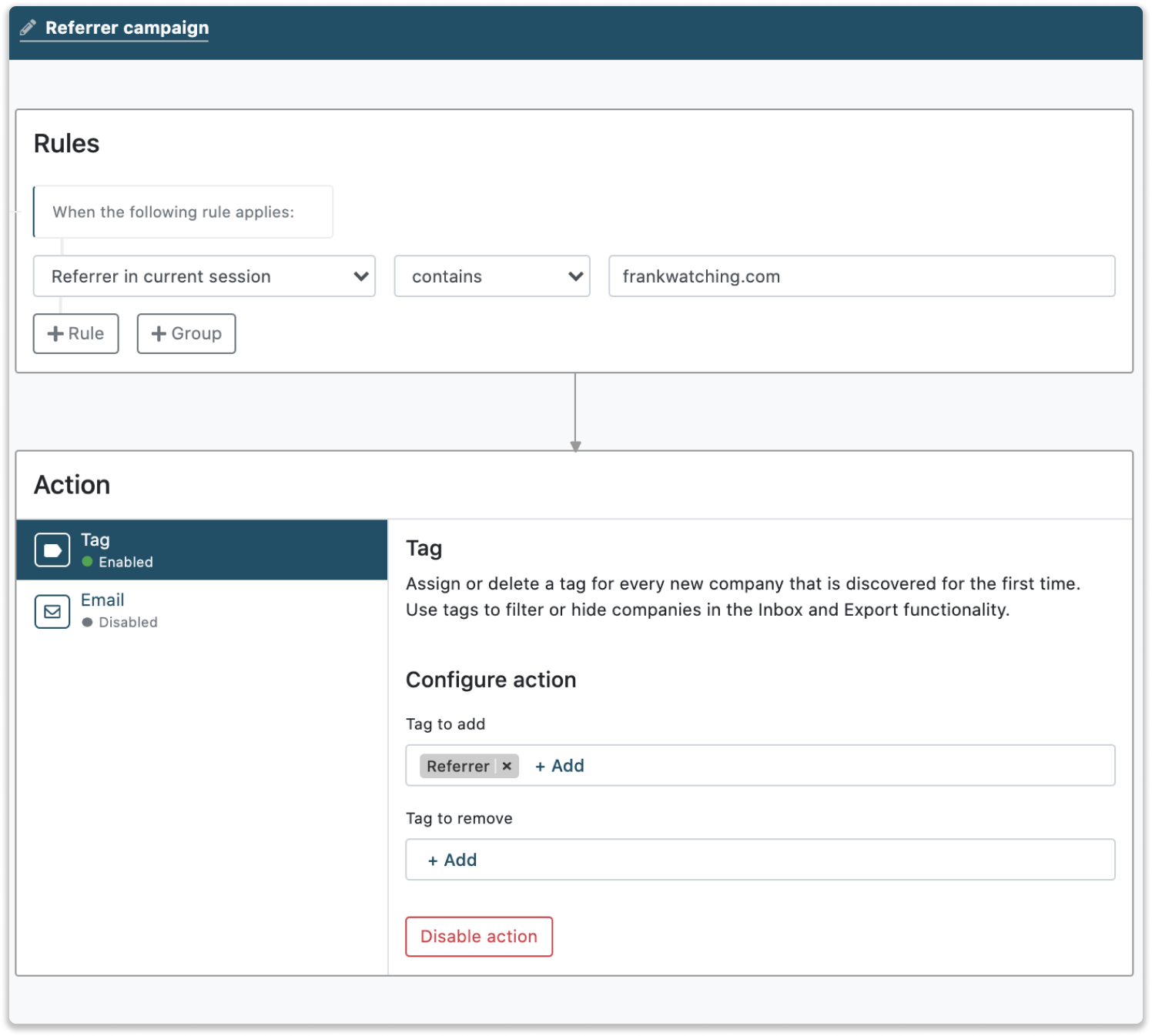 4. Filter leads by ZIP and assign them to colleagues
Do you have colleagues who are responsible for certain areas, cities or provinces in the country? It can be useful to automatically assign the leads to the concerning colleague. This trigger makes it convenient to work with multiple colleagues in the portal. You can create a tag with the name of the concerning colleague. Next, you can automatically link the leads from the zip code area to your colleague with the trigger.
You could also do this based on industry code, province, country or city.

5. Filtering relevant Leads
You may have some companies on your website that are not relevant or interesting, resulting in that the companies that are relevant and/or interesting will be less visible. Therefore it can be useful to automatically link a tag to leads that are relevant to your company. This can be done in various ways. As you can see at number 4, it is possible to filter by ZIP, but you can also filter by company name, place, description, industry code, industry and many other options, to easily distinguish between relevant companies for you. Below is an example of how you can filter on parts of a company name.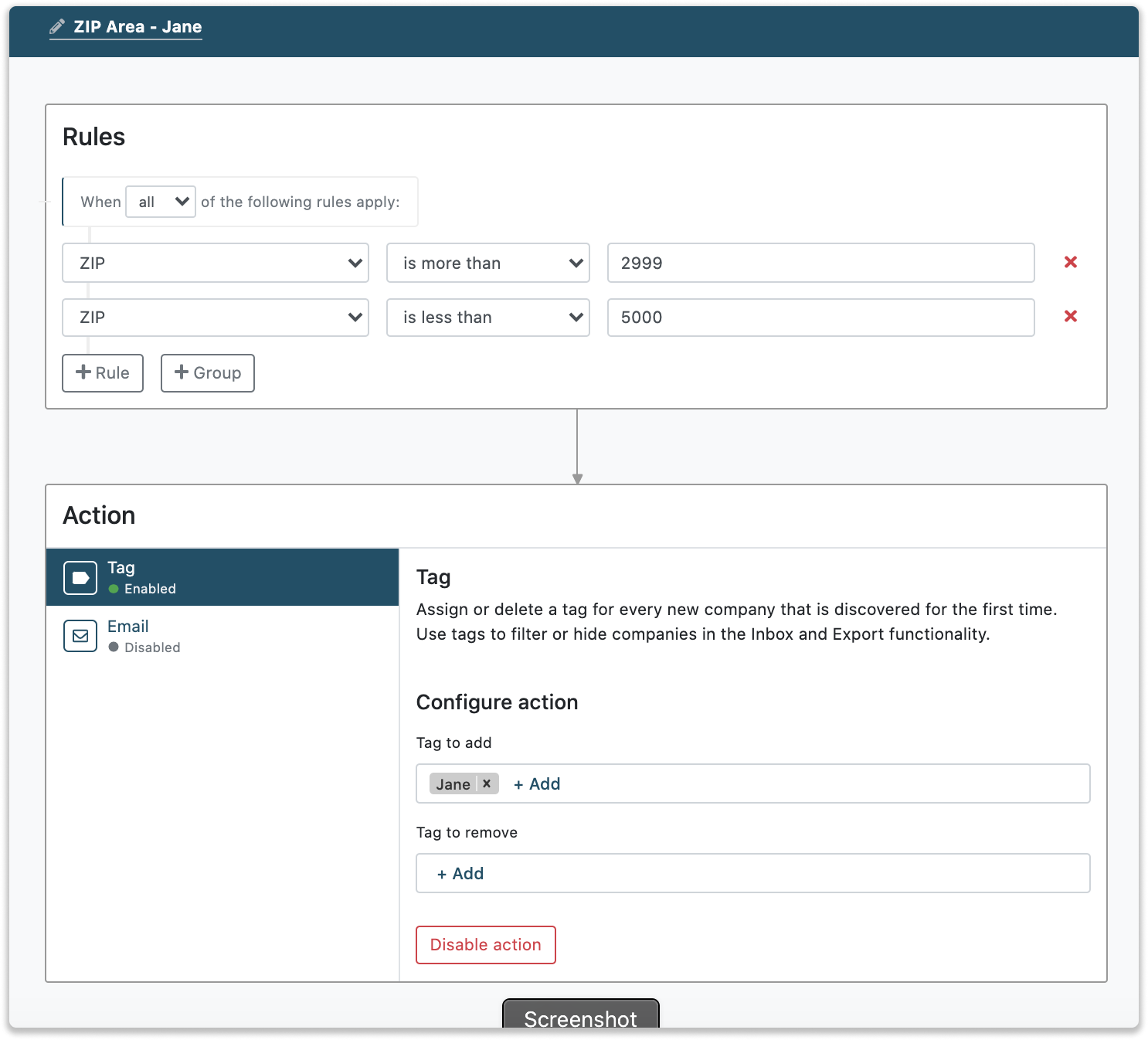 These are the top 5 most used triggers that can help you achieve even more results with Leadinfo. Of course, you can also implement your own ideas in to the triggers.

Do you have any questions about triggers? Feel free to read our other articles about triggers, or ask us a question via the chat in the portal!