Leadinfo's automation options enable you to qualify your website visitors based on rules that you set yourself. As a result, you automatically send leads to the right sales colleague or automatically assign tags to companies.

Leads are often distributed to sales colleagues based on province. To make this distribution even easier, we have now added the "province" rule to triggers and reports.


This article explains how to deploy the rule and how to distribute leads automatically.

Set your rules based on province


Within the trigger or report, select the "Province" rule. Select the correct country here.
You then have the option to select the correct province from the list.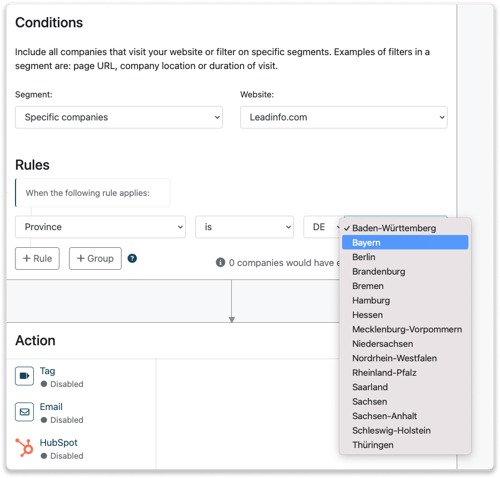 One sales rep can be responsible for multiple provinces. You can add multiple rules in one trigger and set the conditions to "When Any of the following the rules apply". In the example below an action will be executed if the visitors are located in the province Bayern OR Baden-Württemberg.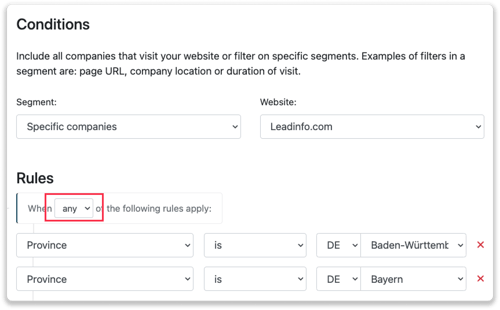 Once you have determined the rules, you can get to work determining the action. If Jake is responsible for the region Bayer in Germany, you can automatically give the label "Jake" to all companies from this region. More information on setting triggers can be found here.