In the Leadinfo portal, you have the option to link the company profile of a website visitor in Creatio to an existing company, or a new company. When you made the connection you can manually send the company profile to Creatio or automate it by using triggers.
Why Connect Creatio to Leadinfo
Before you set up the integration, let's dive deeper into what the benefits of connecting Creatio to Leadinfo. First and foremost, with the integration you can:
🔗 Link website visitors to existing companies within Creatio
🆕 Send a website visitor of as a new company within Creatio
💻 View the visited pages of said company within Creatio

This allows you to integrate the information from Leadinfo into your current sales flow.
Please note 📝 The pages a company visits will be shared after the connection has been made. Sending over pages does not work retro-actively.
Set up Creatio integration:
Log into the Leadinfo portal and go to settings.

Under integrations, select "Creatio".

Enter your domain (https://######-crm-bundle.creatio.com), username and password and click on "Connect to Creatio".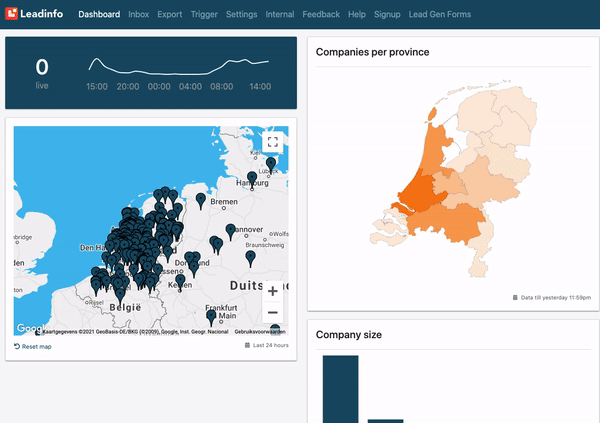 From now on you can send info from Leadinfo to Creatio. Do you have any trouble with connecting Creatio to Leadinfo? Feel free to contact us!