Start tracking the companies that visited your website today! There are two options to install the Leadinfo tracking code on your HubSpot website.
We recommend installing Leadinfo through Google Tag Manager if you've already installed this on your website. If you are not using Google Tag Manager, you can install the tracking code by adding Leadinfo to the head tag of your website.
Installing Leadinfo on your HubSpot website
Step 1: Copy the tracking code from the Leadinfo. Note that this is should be the code under " Manual installation".'

Step 2: Within HubSpot go to your "Settings" and select "Pages" below "Website" in the left sidebar menu.


Step 3: Select the domain you want to add the trackingcode to


Step 4: Paste the tracking code below "Site header HTML" and click Save!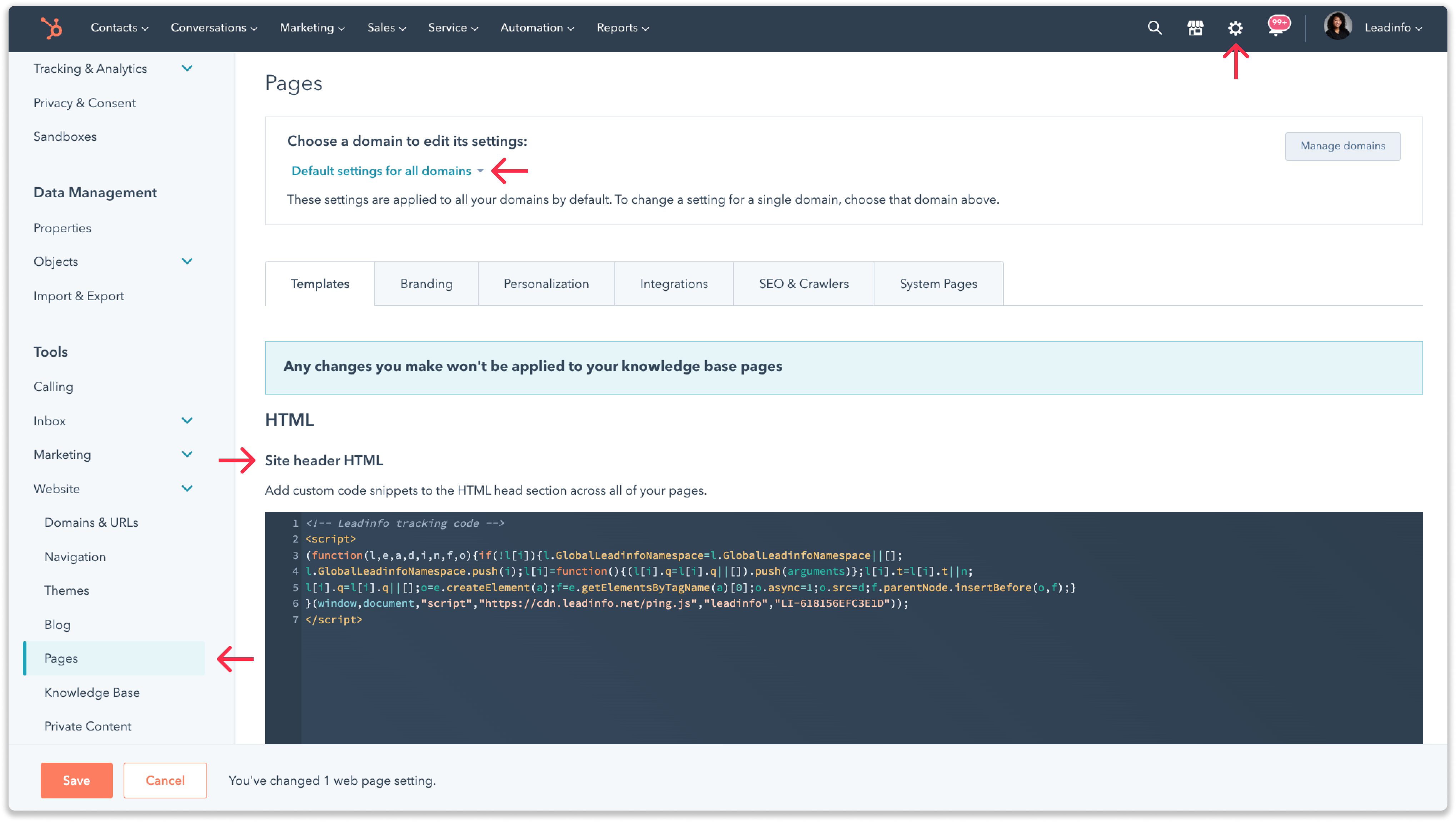 From now on, you are ready to recognise companies that visited your website. Find an overview of the companies in the inbox of your Leadinfo portal.

Are you new to Leadinfo? After installing the tracker you will gain access to the rest of the portal once we have registered the first company visit on our website.