Step 3: Set up your email reports
Set up Email reports
Do you want to receive a list of the companies that visited your website, straight to your inbox? With our E-mail Reports, you can receive daily, weekly, or monthly email reports of the companies that visit the website.

In the email, you will find an overview of the companies that visited your website in the previous period, the number of pages visited, their tags and the lead score of the company. The email will show up to 50 companies.
Set up your email reports in just a few clicks

Step 1: Go to "Settings"
Step 2: Select below "Email reports" the frequency you prefer.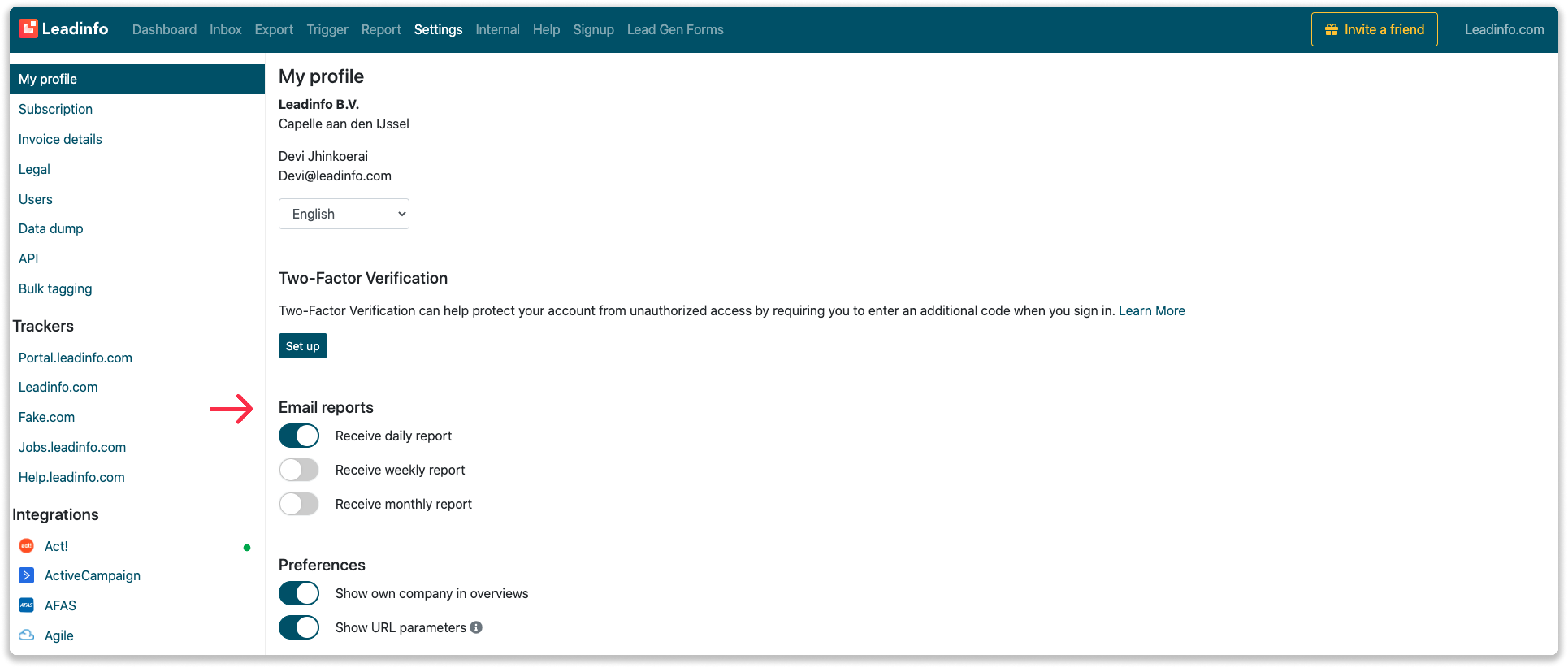 This setting only applies to your account. If your colleagues also want to receive these email reports, they need to set this up in their own account.