Connect Leadinfo effortlessly with software tools in your company
Send information from Leadinfo to your CRM system. Allowing you to integrate Leadinfo in your current workflow.

In this article, you will find:


An overview of our integrations





Leadinfo offers various integrations, so you can integrate our system with your CRM system. Click on the below integrations to find out how to connect it to Leadinfo!
We have created a manual for each integration to help you set up these integrations.


Leadinfo tip💡 try Zapier! Zapier is a tool that you can connect to 1000+ other web services. So-called "Zaps" let you communicate easily and quickly with other apps.

The possibilities with integrations

CRM integrations
When you have linked your CRM system with Leadinfo you can connect companies from Leadinfo to companies in your CRM system. The company profile in your CRM will be enriched with the information from Leadinfo and website visits will be shared as a note in the company profile! The information will only be shared once you have connected a company from Leadinfo. More information on how to link companies can be found here.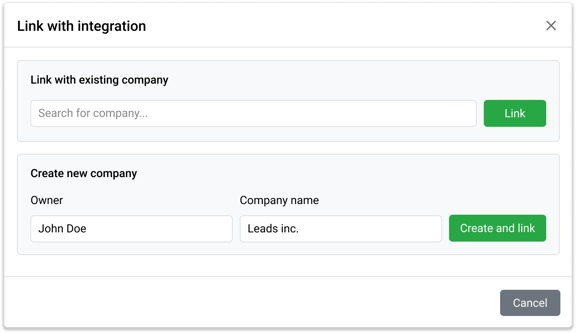 Chat application integration
By integrating Leadinfo with your chat application, you can easily send a hot lead to a colleague or directly into a channel. The company profile will be shared with the below information:
Company name

Company description

Founding year

Zipcode

City

Employees

Direct link to company profile in Leadinfo
Google Ads integration
With the Google Ads integration, you can measure the effectiveness of your advertising campaigns. When a company visits your website via a Google Ads Advert, you will see via what campaign, ad group or search term he/she visited the website.